March 15, 2011
Going Local
Port St. Lucie has been evaluating proposals from four different vendors to manage an on-site clinic for city employees.  The clinic has been managed by CareHere, but that contract expires May 1 of this year.   It was announced about two weeks ago that a final decision was being postponed because of concerns that contract rates in the final proposals of two of the vendors varied from the original responses of those companies.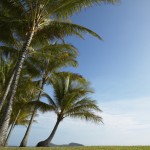 Now, it has been reportedthat the City Council will initiate primary negotiations with Treasure Coast Medical Associates (which appears to be an urgent care operation, it has no Web site we could find) and if those negotiations fail, they will sit down with Take Care Health Solutions/Walgreens.
The clinic, which has been open since July of 2007, has already produced significant savings for the City.  One has to wonder, however, why the City Council is not extending their existing contract with CareHere, and why two major national vendors, Take Care Health Solutions/Walgreens and First Onsite/HCA were not selected.   Will Treasure Coast Medical Associates be able to continue to achieve these savings?   Hopefully so.
Leave a reply