May 20, 2011
Get Big – or Get Out?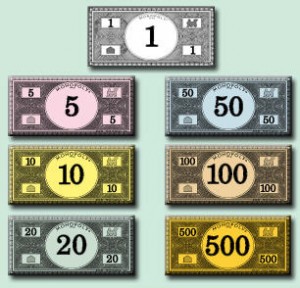 Standard and Poors' wire service announced that GE Capital has launched a $225 million dollar to cover a secured loan for Valencia, Calif.-based U.S. HealthWorks that will be used to refinance debt and redeem preferred equity, according to sources.  If you like "offerings", you can get the prospecturs details at the S&P site.
This is news for a number of reasons – the most important of which is that it shows industry consolidation.  It also demonstrates that VC and finance teams at GE seem to be looking, again, at on-site clinic providers.   The healthcare-clinic operator is reported to be pursuing private ratings and indications are that the company may list their bonds in the B/B2 range.
U.S. HealthWorks was last in market in January 2010 via GE and Silver Point Finance. They provided the company with $150 million of first- and second-lien loans (according to U.S. HealthWorks as reported on the S&P source site).  The company can be found on this site under vendors.  According to this article, U.S.  HealthWorks has a number of other private investors, and it reportedly operates 155 clinics and worksite centers in 15 states.
Leave a reply