June 26, 2012
What does that cost?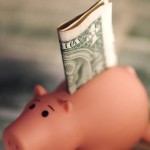 All of us do it, comparison shop – at the grocery store, in the mall, and hopefully always when making those larger purchases like a car, new home appliances, etc.  But comparison shopping for healthcare services has traditionally been difficult, if not impossible.  The average consumer just can't do it – if you disagree, go on line, pick up the phone, and give it your best shot.
Things are getting somewhat better as CMS and others set up web sites where quality comparisons based on mostly voluntarily reported data are available.  But, there is disagreement in this early phase of development about what data should be gathered, how it should be made publicly available, etc.   Some employers, like Serigraph (see recommendation #2 – "make prices and quality transparent"), have been working hard to identify pricing issues for years and still find obstacles.  No wonder your employees have difficulty doing it.
Enter corporations who have decided that there is an opportunity here to offer these services to others.  Examples of this can be found at the Pacific Business Group on Health which helps clients like Boeing, Target, etc. obtain and compare price information.   However, in spite of these new options, getting data remains difficult.  An article in Modern Healthcare's June 25, 2012 issue reported, however, that "The trend toward more price-sensitive health benefits is expected to accelerate."  For example, a study by the NBGH and Towers Watson revealed that 19% of employers expect to offer benefits next year that "adjust coverage based on cost of service."  Ergo, it is going to become even more important that employees understand the cost of the service they are selecting BEFORE they receive it.  The demand for this information is going to continue to increase.   How are you getting it, how are you making it available to your employees?  Is it reliable?
Written by: Dorothea Taylor
Filed Under: Research
Trackback URL: http://onsiteclinics.org/2012/06/26/what-does-that-cost/trackback/
Leave a reply