July 25, 2012
"Guidance for a Reasonably Designed Employer-Sponsored Wellness Program Using Outcomes-Based Incentives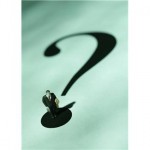 How many meetings have you attended where the discussion inevitably falls to what incentives really work with employees to promote better health?   What is too much?  What is too little?  What type of incentive works and what doesn't?  Cash?  Gift card?   Premium reduction?   Day off?   What?
Here's some help that gets right down to the nitty-gritty for you.   A coalition of well-respected organizations has put together a list of ten tips for the use of outcomes-based incentives.  The information was published recently in the Journal of Occupational & Environmental Medicine, [July 2012, Vol 54, Issue 7, pp 889-896].  Not only are the ten tips there, but a ton of other background information, and the requirements of the Patient Protection and Affordable Care Act with respect to incentives.
Among the tips were a focus on flexibility for the participants – don't use a one-size-fits-all approach.   Give incentives for partial attainment along the way; incentives in the range of $40 to $60/month work, etc.   This guidance includes a real wealth of timely information.
Written by: Dorothea Taylor
Filed Under: General, Research
Trackback URL: http://onsiteclinics.org/2012/07/25/guidance-for-a-reasonably-designed-employer-sponsored-wellness-program-using-outcomes-based-incentives/trackback/
Leave a reply