October 24, 2013
The Search for Quality and Pricing Guarantees Continues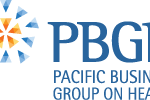 In a continued effort by large employers to assure quality healthcare for their employees, at a price that is transparent and guaranteed, Walmart and Lowe's recently chose four hospitals for joint replacements.  This was done not just to be able to predict the cost (with no out-of-pocket cost to the employee, in spite of potential travel costs), but to make certain that the quality was there, too.  Why?  Fewer post-op complications, quicker return to work, better outcomes, of course.
This isn't new, but it demonstrates an on-going trend on the part of employers to extend their reach outside the clinic walls to gain traction over costs and quality.  So many providers in the healthcare chain start outside the control of the employer, but this is becoming a thing of the past as they strive to understand quality, demand it, and also negotiate pricing that is at or below the mean.
In addition, there is now a group of companies who have formed an "Employers Centers of Excellence Network."    With the assistance of the Pacific Business Group on Health, this is their first initiative to contract directly as a group purchasing cooperative, for health care services.  Something whose day and time has come and we look forward to its growth.   In the past, we would have called this a part of the development of a "narrow network."  It really still is, but taken to a new level with multiple employers at the negotiating table, providing even more clout.  Our congratulations to PBGH and those employers participating.
Written by: Dorothea Taylor
Filed Under: General
Trackback URL: http://onsiteclinics.org/2013/10/24/the-search-for-quality-and-pricing-guarantees-continues/trackback/
Leave a reply