March 20, 2016
Are you a "Best Company to Work For?"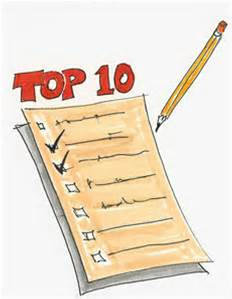 Well, 9 of the top 100 companies noted by Fortune.com as a best place to work also offer on-site clinic services at multiple locations, not just their corporate headquarters or main site of business.  Who are they?
CHG (a health care staffing agency), also ranked #18 as a best place to work.
USAA (providing insurance to military families and others), ranked #36 overall.
Goldman Sachs , ranked #51 – has clinics at all of its largest offices.
Arthrex, makers of surgical devices has, clinics at all its locations (ranked 62).
JM Family Enterprises (#66), with more than 4,000 employees has nine on-site centers and a dedicated 24/7 help line staffed by physicians.
Quicktrip at 76 is a gas station chain on the list, providing services to 20,000+ employees with sites scattered throughout all of its service area.
CapitalOne, ranked #88, has on-site clinics at multiple offices.
At #58, CustomInk (makers of special order apparel and accessories for groups of all types), has on-site clinics AND picks up 99% of their employees' medical premiums – a win:win.
Last but not least, Mars – the candy guys.  With programs in stress management, nutrition, smoking cessation, weight mangement, their on-site clinics are the icing on the cake (or the nuts in the chocolate), working hard to help their employees become and stay well.  (Ranked 99 overall.)
Leave a reply