April 24, 2017
Wellness Isn't Just about Exercise Anymore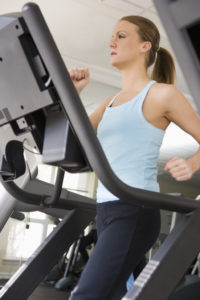 Perhaps we are overstating the impact of wellness programs in benefits packages these days, but the business now accounts for more than $7.8 billion annually as a market so it seems pretty huge.  We know only a portion of this is attributable to services provided through on-site clinics, but there are some data related to wellness services which seem pretty important overall.
First, 81% of U.S. companies who employ more than 200 people offer wellness programs (2015 data) with 46.8 million employees enrolled.  More important, in our never-ending search for ROI, that number is $3.80 for every dollar spent on wellness that is focused on disease management, with a 50 cent payback per dollar spent on lifestyle management efforts.  Still a really good return – better than what any company would get on its pension plan investments, right?  (By the way, overall this produced a $1.50 ROI because only 13% of employees participated in disease management programs – missed opportunity?).
And, just as we were preparing this post, we were notified that NAWHC (The National Association of Worksite Health Clinics) is offering a webinar called "Update on the Laws Governing Wellness Programs."  You can register here.
Leave a reply