August 29, 2017
Telemedicine for Mental Health Services Soaring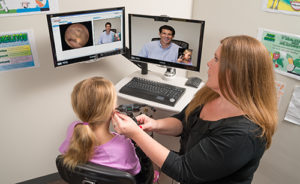 Telemedicine for mental health services is soaring in the US in response to both the opioid abuse crisis and an increase in access to behavioral healthcare in general, according to the National Business Group on Health (NBGH) and telemedicine companies.
NBGH also said that 56% of employers in 2018 plan to offer telehealth services for behavioral health to their employees. This is more than double the percentage offering those same benefits this year. Eighty percent of employers are concerned with opioid abuse, and a rising rate of suicide and other mental health issues have caused employers to assess these options.
This increase comes after a push by telehealth providers, who supply technology and related access to psychiatrists, psychologists, and therapists through smart phones, tablets, and computers.
Several insurance companies have added telemedicine company Quartet Health to help primary care providers coordinate mental health treatment with psychiatrists and other behavioral health providers. Quartet's focus is on bringing a value-based model to mental health treatment. Mental health treatment is often fragmented and has slow referrals between medical doctors and behavioral health providers. Quartet addresses this with telehealth technology that links patients to their primary care provider's office for video consultations as well as online behavioral health.
This coordination has the potential, according to Quartet and its insurance partners, to improve outcomes and save money.
Leave a reply