December 18, 2017
Is a Chiropractor in the future for your on-site clinic?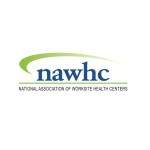 The National Association of Worksite Health Centers just published the findings from a project (done by their staff and with the assistance of a grant from the Foundation for Chiropractic Progress) on the potential impact of chiropractic services for employees at on-site clinics.  This project included surveys to employers as well as  roundtables with clinic vendors and employers.  The findings, quoted below, would certainly indicate that the careful addition of doctors of chiropractic to your complement of services could result in reduced costs (for the types of conditions that chiropractors can treat) and high patient satisfaction with the care:
"80 percent [of employers] indicated that musculoskeletal issues are among their top cost drivers. . .
"Over half of employers (55 percent) said their employees have expressed interest in chiropractic services at their clinics
"Employers who have DCs on their staffs have found that the visits and costs are lower for DCs than for other health providers who treat the same condition
"Patient satisfaction with chiropractic care offered at worksite clinics is very high"
To see the full press release, clinic on this link.
Leave a reply