February 3, 2011
New Vendors in the On-Site Market?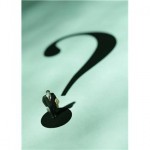 We routinely try to monitor the entry of new vendors in the field of on-site clinic provision.  We found two recently and wanted to mention them.  The two new entrants are Wellness Coalition America and Medicine At Work.   None of the established vendors out there should get too concerned at this point in time, however.  When we first learned of WCA about a month ago, their Web site was incomplete; and we couldn't even get enough information from it to figure out what they do.  Today, the Web site is more robust, but it is evident that they provide minimal services, no physicians, and certainly not a turn-key type of operation that is comprehensive.
Medicine at Work is unique in that it only provides physicians via telemedicine, very little else.  They state "Now, with Medicine At Work, all the benefits of on-site clinics are available to smaller workplaces  down to 500 employees – at a cost that makes sense."  We are at a loss to see how they bring "all the benefits" with telemedicine and little else.  There is no attempt at disease management that we can see, no pharmacy availability or cost control, no significant wellness component.   Sounds like a great way to bring highly specialized care to remote areas, but as an on-site clinic solution, not much to offer – at least based on what they report on their Web site.
Written by: Dorothea Taylor
Filed Under: Vendor Updates
Trackback URL: http://onsiteclinics.org/2011/02/03/new-vendors-in-the-on-site-market/trackback/
Leave a reply