July 21, 2011
The Book, the Blog, the Association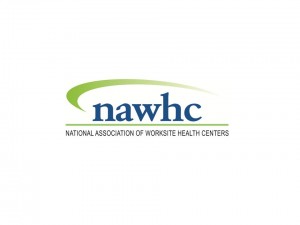 The National Association of Worksite Health Centers (NAWHC) is a new non-profit, employer-led organization focused on assisting public and private employers in getting the greatest return on their investment in on-site clinics, pharmacies and fitness and wellness centers. Formed by the non-profit Midwest Business Group on Health (MBGH), in collaboration with The La Penna Group, NAWHC provides practical information from objective sources for employers examining how on-site health and fitness facilities can be part of a total health care strategy that increases productivity and health, reduces costs and enhances engagement in company benefits and health management programs.
NAWHC offers members:
A vehicle for employer-sponsors of worksite health facilities to exchange information, best practices and experiences
Resources to support implementation and management of on-site health and fitness facilities
Programming to help employers obtain the greatest ROI by integrating the worksite center with their health benefits, preventive and disease management programs and other resources
Group purchasing of supportive vendor services and products
Benchmarking standards for comparison of strategies, metrics and key performance indicators
According to a 2009 Mercer employer study, worksite facilities are growing in popularity, with 31% of large employers offering a medical clinic at or near their workplace. Many of these clinics offer primary care services and this is a rapidly growing number. Recent MBGH employee focus group research also indicates that 62 percent of workers are interested in their company offering on-site medical clinics to better manage their health.
Leadership of the NAWHC is provided by a board composed of employers who sponsor workplace on-site health care facilities, supported by a Medical Director Council of physician thought-leaders who have direct experience in the provision of workplace health programs.  NAWHC will be inclusive of the established vendors who are presently offering program management services and other supporting services to that segment of health care that is centered at the worksite and managed through employer-based initiatives.
For information on joining or supporting NAWHC, contact Larry Boress, lboress@mbgh.org (312-372-9090 x 101) or Mike LaPenna, mlapenna@lapenna.com (800-527-3662).  You can also send a response to this Web site, and we will include you in all future information feeds.
Written by: Dorothea Taylor
Filed Under: General
Trackback URL: http://onsiteclinics.org/2011/07/21/the-book-the-blog-the-association/trackback/
Leave a reply